Manual For Educators And Parents| The Language Of Love
The Language of Love is a bi-lingual (English/Spanish) manual for educators and parents, as well as an interactive workbook for children, teaching twelve virtues through mini-plays using animal and human characters in lively conversation. Each play-teaching about tolerance, compassion, kindness, and the like—is followed by black-and-white drawings of each of the two protagonists in the play.
Find Out More About Yourself, And Love, Buy Now!
These may be copied, colored, cut-out, attached to a thicker backing, and mounted on craft sticks to make puppets that the children may use to act out the play themselves. In this way, we hope that the Language of Love will inspire many young people to act in harmony with their highest and best natures, as well as to create a peaceful and harmonious family of humanity.
With all our blessings,
Frank Scott and Nisa Montie
The Language Of Love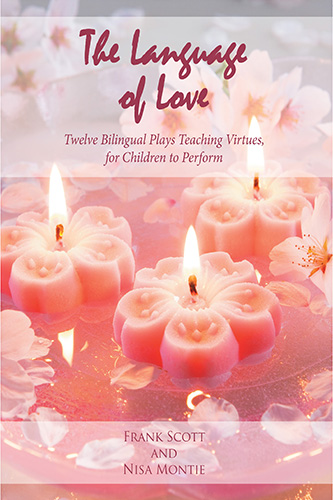 The Language of Love is a bi-lingual (English/Spanish) manual for educators and parents, as well as an interactive workbook for children, teaching twelve virtues through mini-plays using animal and human characters in lively conversation …
PURCHASE