Welcome to The Home of Authors Frank Scott & Nisa Montie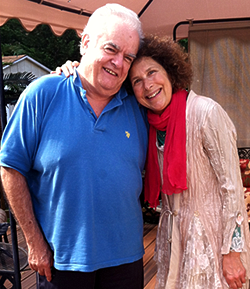 Nisa M. Montie obtained her Bachelor of Arts in English and Creative Writing from Oberlin College, and her Master in Education from George Washington University. Her pilot film, Nisa Nature's Adventures, was produced in 2003 for an educational Television series to teach children about self-respect and respect for nature and the environment through an entertaining musical format.
Frank K. Scott, after his tour of duty for the United States, graduated from Southeastern University, Washington D.C., succeeding as a business entrepreneur, while carrying on his career of writing and speaking upon the nature of the universe and its dimensional realities. Having dozens of out-of-body experiences, near-death personally over six times, his insights have fascinated, and continue to open the minds and hearts, of his varied audiences.
Frank Scott & Nisa Montie have collaborated in the writing and publishing (through Balboa Press) of twenty four books— twelve books for adults and twelve books for children. All books may be purchased from Balboapress.com, Amazon.com (Kindle format), and Barnesandnoble.com (Nook format).