Eternal Companions of Love
It pains and burdens the heart to acknowledge, as well as to stand by and remain passive for so long, in light of the continuing problem afflicting all of the potential, socio-economic, and religious models as presently organized, practiced, and experienced, reflecting their incompatible structures and patterns throughout time, antagonistic and contrary to the fundamentals of justice and unity, as established, time-and-again, by the Manifestations of God.
These subtleties of the heart can no longer be afforded the ignoring and ineffectual approach at solving their insidious nature and damage. Just like sexual abuse and harassment was brought to light in an explosive way in both the secular and religious environments, heavily weighted by litigations and the financial costs of individual or group remunerations, we do not want to wait any longer and experience a sudden burst of a collective anger towards those who have, for a long time, practiced behind the veils of "glass ceilings" behavior and actions that distort, delay, and impede the spiritual and material growth of all of our members.
Thus, we are entities, as Beings of Light—subjects of illumination or enlightenment. We are also Soul-possessing—that which allows us to see and hear creation with the Eyes and Ears of our Creator. We are Spirits of Life and Intelligence—that is, endowed with those imperceptible fields of activity that give rise to the powers of attraction and repulsion, growth, instinct, rationality, and Faith. Here, Faith represents a sense of belongingness and relationship to everything, slowly growing as a state of Knowingness and Lovingness that fills one's heart…
Eternal Companions of Love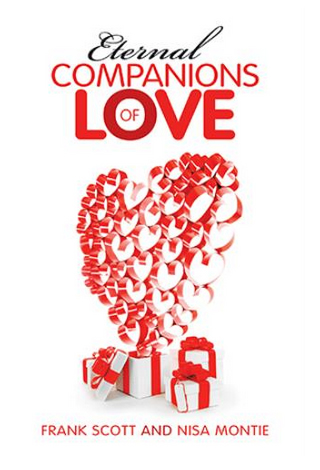 Thus, we are entities, as Beings of Light—subjects of illumination or enlightenment. We are also Soul-possessing—that which allows us to see and hear creation with the Eyes and Ears of our Creator…
Purchase