A Mystic Knower's Sojourn in a World of Time
This modern-day, Mystic Knower's written Essence of a lifetime is a prelude to the twenty-five books co-authored with his eternal companion over the last five years.
Composed of personal, unusual, and miraculous events, these experiences serve to open our eyes to the nature and purpose of the "workshop" we call creation, a Simulator, only, of the Eternal Domain of perfections towards which we should set our sights.
Read this book to find out where the Soul and the Spirit's compass points – or risk not Remembering, and Returning to endless worlds of time.
Oneness from within, and from without, is at hand – reach for it, and a flawed world becomes Paradise.
A Mystic Knower's Sojourn in a World of Time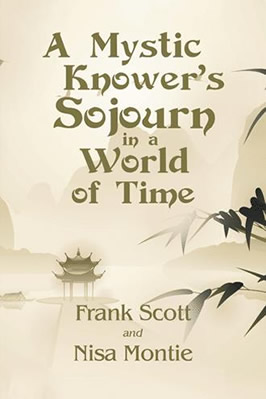 My life wasn't a story until I recalled it. My Story is made of many events; each event is, in itself, a story…
Purchase