Being Immortal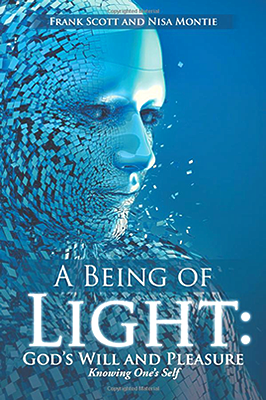 Have you ever wanted real insight into being immortal? Something that explodes the myth, and offers penetrating insights into the journey we are undergoing, and what lies behind it? Frank Scott has brought back this data with him, and he is making it available to his readers, to help them on their own spiritual journey.
Following dozens of out of body experiences, and near death over six times, he has shared his experience with a variety of audiences, who have all responded with great interest. Across several books Frank Scott and Nisa Montie present a unique vision and exploration of the states one experiences after they have passed over.
Learn About What Being Immortal Really Means!
Writing from personal experience, he lays bare for you, the structure of reality, and our place as humans in it. Painting an expansive picture of what it all means, and what you might see, when you too embark on that journey. The books do follow an order, and as you follow through the series, you will be taken from the same initial steps Frank himself took, towards a deeper understanding and a fuller picture of how things are.
Understand yourself, and understand God and your relationship to him, in a way you have not been able to before.